I am thrilled to be starring as Randy Dandy in another Wild Bill Musical Theatre Production.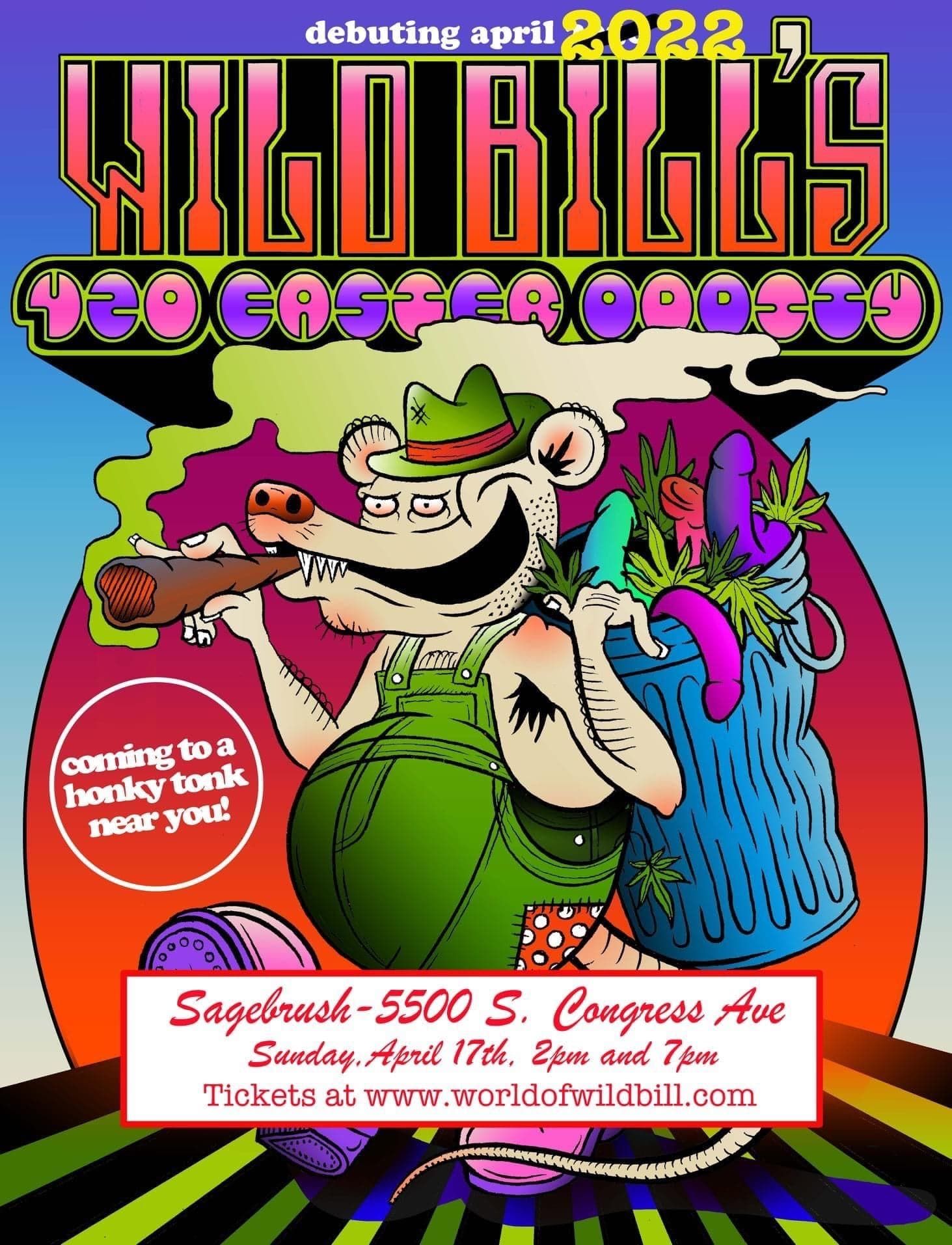 2 SHOWS!!!! 
SUNDAY, APRIL 17th 2PM and 7PM 
TICKET LINK 
https://wildbillandthelostknobs.com/home 
The brand new live musical production from Wild Bill (Honky Tonk Holidaze) makes its debut at Sagebrush with 2 shows on Easter Sunday. Come watch the ever-wholesome Dandy family as they frantically attempt to make it to church on time on Easter Sunday. The eggs fall out of the basket as the family reveals a son's dream of becoming a baseball star; a curious daughter questioning religion; a mother with substance abuse issues; and a father who has a disturbingly close relationship with a person known as "the big man". The family has a strange encounter with a straight talking opossum which brings everything into perfect focus. Could a (possibly) fictitious marsupial from Ada, Oklahoma save the day for the Dandy's? Or will he only make things worse? Or both? Come find out Easter Sunday, April 17th at The Sagebrush.